Individual Sessions
In my work with individual sessions I combine methods and influences from a rich variety of trainings in therapeutic work, body oriented approaches, the systemic perspective and above all the presence in the direct human contact. Regardless of which topic we are working on, I perceive the basic attitude of a deep respect and a warm presence as the most important pillar of my work. 
Whatever can be felt, perceived and brought into the right kind of contact, can also move, heal and grow. That´s why the technique or method is never the most important, rather the availability to really meet in this moment and the trust in a higher force that is always bigger than what we know.
Working and Understanding the principles of Trauma (according to SE, more information here), the systemic perspective and the power of grounded Presence are the most important elements in my work. My passion is to really meet the person in front of me with the complexity of all dimensions, while keeping the clarity and focus on what is the next practical step.
Methods
For a sustainable change of deeply rooted patterns one has to include the dimension of the physical body. Very often through bodily expressions we gain access to incomplete experiences from very early times in life which hadn´t been recognized or seen before (see more on Trauma here).
Yet sometimes there is no need for any kind of intervention or methods at all. Simply being in a contained and safe environment and contact, having the space and time to reflect oneself and the current situation, can already catalyze the necessary insight or change of perspective.
Individual Sessions can for example help with:
Grief Work

Overall Insecurity, Fear and Panic

Depressive Moods

Looking for a new orientation in personal and work life

Problems and Struggle in Relationships, or in Families

Problems and Struggle with Sexuality and one's own body and sensuality

Dealing with Stress and Burn-Out Prevention

Dealing with unresolved experiences after accidents, operations, crisis etc.

Spiritual Crisis

Lack of Energy, Motivation, Meaning, …

and much more
I offer sessions in different modalities. We will find out together which technique we will primarily focus on:
Psychological and Systemic Counselling

Traumahealing with Somatic Experiencing (SE®)

Counselling for Men

Couple Counselling, Sessions for Couples (always minimum 90 minutes)

Sexual Counselling

Meditation and Selfregulation

Childhood Deconditioning
I am available for sessions throughout the year in my practice in Sattledt (Upper Austria), but sometimes also offer options before and after seminars in the place of the venue. 
I am also available for sessions via Skype or Zoom. I am increasingly making use of this wonderful opportunity, and have worked with many clients online. I am still amazed and enthusiastic about how well and contained the work is happening in this virtual session space. Of course there are also limitations. If I see that the online work is not appropriate anymore or limits the possibility of reaching the goal of the client, I always make this transparent and help to find better suiting alternatives.
Payment
Payment for the online work is via Paypal or Bank Transfer.
All sessions last 60 Minutes with some flexibility of time, because the process is more important than the clock.
Fee for 60 Minutes: 100 €
Couple Sessions take minimum of 90 Minutes – Fee is 200€
A few technical notes for Skype and Zoom
I use both technologies for sessions, but increasingly prefer Zoom.
For meeting on Skype we simply arrange an appointment via mail.
For Zoom we also arrange an appointment via mail and then you'll receive a link for joining the call. Simply click on the link in the mail. If you are joining Zoom for the first time, you'll have to allow Zoom to install a tiny program on your computer, and then the call window pops up by itself.
For any online meeting it is very helpful to use a camera, because it allows more connection. As a preparation check to have enough light in the room, and no lights coming from the back (like an open window in your back).
Also make sure to have an undisturbed room for the entire session!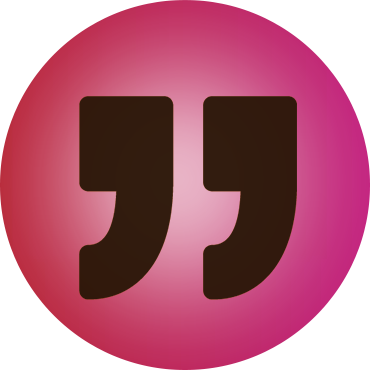 WHAT I REALLY APPRECIATED ABOUT YOU AND YOUR WORK (AND STILL DO) IS YOUR AWARENESS, YOUR PRESENCE, YOUR CAPACITY TO FULLY 'PERCEIVE AND GET ME
Despite all the heaviness in my story, I always felt that working with you had a certain easiness. That felt really good!It was really the right thing to work with you, I moved out of my helplessness and became empowered. Moving from being a victim to becoming a person with my capacity and abilities – Wonderful!!!