Men's Training – Healing, Exploring and Practicing Conscious Sexuality in all its dimensions
A one year training for Men
This training is going into its 7th edition this year in Prague, starting in June 2020 / Registration is now open!

All information and booking here:
http://www.muzskykruh.cz/vycviky/vycvik-vedoma-muzska-sexualita-2020/

For any questions contact Kamil Kabat:
kk@kamilkabat.cz
+ 420 603 440 654
The whole training is held in english with czech translation, therefore international participants are very welcome. The whole staff and a majority of participants are fluent in english!

This year long training is for men who want to explore the many dimensions of conscious sexuality in a deeper way. It is for men who feel the longing to bring more clarity, love and awareness to their lives, and are willing to have an uncompromising look at themselves in the supportive circle of other men who share the same intention. It is for men who know that we can be more clear, grounded, loving, focused and awake as men.
The Training is held in 4 weekend modules, with a closed and committed group. The third module is longer, starting on Thursday evening until Sunday afternoon. There will be mentored meetings inbetween modules, and you will receive practical assignments and practices to deepen your learning and process. Each participant also gets one individual session with Gregor Khushru during the course of the training.

Sexuality is not something confined to the bedroom, but is an energetic principle that connects us with everything in life. It is a metaphor for the way we connect with our physical energy, how we deal with all our relationships, the way our life has meaning and purpose and especially how fulfilling or frustrating our connection with women and the feminine world is.

Details about the one year training
This training is an opportunity and a space, where you can renew your love and connection to being alive and conscious as a man with the support of other committed men. This can refresh your body, make your emotional life more rich and stable, bring focus and clarity in your everyday life, ignite your passion for true fulfilling relating with women and understand how dealing with your sexual energy with love and awareness can become a doorway to connect with divinity.

In order to create a healthy and deep connection with the world of women, we first need to understand ourselves as man, where we take the space and the time to explore the drive of our instincts as well as the longing of our soul. In this training you will connect with your already existing qualities and resources, and also become more intimate with your challenges and that which we normally try to avoid and keep in the dark.

Sexuality is an energy that goes into the deepest and most unconscious areas of our lives, and therefore has an incredible healing potential, when our shadows are welcomed into the light of human contact and loving awareness.
The work includes the physiological and psychological understanding of sexual relating and is embedded in the timeless dimension of meditation and spirituality. We will use the map of the chakra system, based on the tantric teachings of sacred sexuality, in order to understand how our instinctual energy can transform itself into a constant life giving fountain of love and awareness.

Points we will deal with:
— Understanding the dynamic play between masculine and feminine energies, and how they are influencing our actual relationships with women
— Create awareness about how our early connection with Parents shaped, influenced and programmed our unconscious connection to sexuality, the body and relationships in general
— Regain a healthy connection with our body and physical energy
— Healing and working through the layers of shame, guilt and disconnection that we carry in our bodies and energetic system, and which inhibit us from finding a fulfilling and nourishing contact through sexuality
— Learn the principles of healthy and conscious relating, to become more free and present in intimate relationships as well in any meeting with a woman
— Learn and practice the principles of transforming sexuality into a sacred practice of energy, love and awareness

We work with a variety of methods in order to skillfully address all the different developmental stages of this theme. Some of the used methods are Active and Silent Meditations, Body and Breathing Exercises, Somatic Experiencing (SE®), Guided Journeying, the understanding of Family Constellation and Primal Therapy, Sharing, Rituals, Transparent Communication, and the group dynamic to help each other to see and bring clarity into this vital aspect of being a man.
The training consists of 4 modules
1. Stepping into the circle – The fire of awakened masculinity
In this first module, we will explore our connection to masculine energy in our inner and outer world. We bring a healing light into the way we got influenced and shaped by our fathers and male ancestors. Through becoming aware of our conditioned patterns around being a man and our sexuality, and by practicing and working in a group of committed and supportive men, we ignite the passion for finding one´s own individual and authentic expression of being a man. We learn to embrace, integrate and practice our masculine qualities in a way that it enriches our own life and the world around us.
2. Creating the world together – The dance of the masculine and feminine
On our second weekend we will come to a deeper understanding of the dynamic interplay of masculine and feminine energies in the world, and in ourselves. We remember that we were given life by the masculine, and were brought into the world through the feminine. We come together for a revealing and healing time to make clear how this primordial connection to mother shaped and influenced our inner life, the relationships with women, and our body. From here we start building a new relationship with all the women in life, and learn practices and rituals for maintaining a loving and awake connection with the whole world of the feminine.
3. Embracing the Dark – Turning shadows into love and presence
In this third module we will work with the archetypes and roles that men of all times have inhabited. With the use of the chakra system we explore these roles to see how they are influencing our lives and our sexuality. Through this we become aware of all the different energies and qualities that are available to us, and bring light into the individual and collective shadows that we carry around sexuality, relating to women and being a man. Bringing our shadows and hidden aspects into the healing light of awareness, we become more clear, alive, loving and free men.
4. The Art of Love –Transforming sexuality into a sacred practice
In the completing module of the training we bring all our learning together to turn it into a sacred art of living life in all aspects – sex, love, relationships, work and life vision – with passion, awareness and depth. We will learn how to work with the sexual energy in the body, while being with a partner or alone. We see how the principle of polarity awakens and maintains the juice and the love in relationships, and get the tools to practice this. We will learn how to include a spiritual dimension of dedication, meaning, learning and growing into life and relationships.
Contact and Registration
Homepage of the Training in Czech:
www.muzskykruh.cz/vycviky/vycvik-vedoma-muzska-sexualita-2020/

Info contact (English/Czech): Kamil Kabat kk@kamilkabat.cz / + 420 603 440 654

Location: Živa voda centrum, Kohoutov 143 -
https://www.facebook.com/centrumzivavoda/
Maps - https://goo.gl/maps/sqjWzbcnUnp

For Information about Pricing and Registration please connect with the Organiser Kamil Kabat (see above)

The whole training is held in english with czech translation, therefore international participants are very welcome. The whole staff and normally a majority of participants are fluent in english!

Dates for the Training:

Module 1: 26 - 28 June 2020
Module 2: 18 - 20 September 2020
Module 3: 26 - 29 November 2020 (starting Thursday 17.00 !!)
Module 4: 19 - 21 February 2021
Each module starts on Friday 14.00, and finishes on Sunday 15.30 (Note Module 3 starts on Thursday 17.00)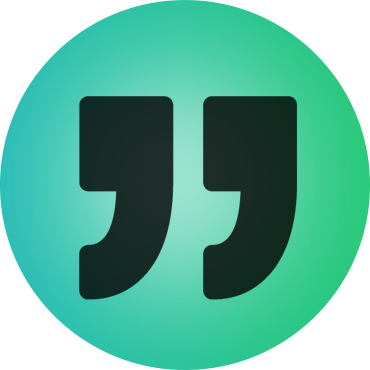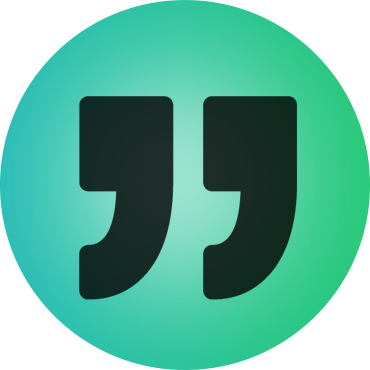 »THE TRAINING LIVED UP TO MY EXPECTATIONS AND INTENTION WHICH I SET AT THE BEGINNING. I APPRECIATE GREGOR KHUSHRU'S EMPATHIC ATTITUDE. HE CREATED A SAFE SPACE FOR INNER HEALING OF OLD WOUNDS AND SHARING VERY SENSITIVE TOPICS AND EXPERIENCES.«
—
"I entered the training as a scared boy, single, who didn't trust himself and who was ashamed of his own body and sexuality. I am gradually acquiring more and more healthy confidence and more mature male identity. I feel freer and I am also more attractive for women who naturally started to appear in my life.
Currently I have a girlfriend."
(Michael)