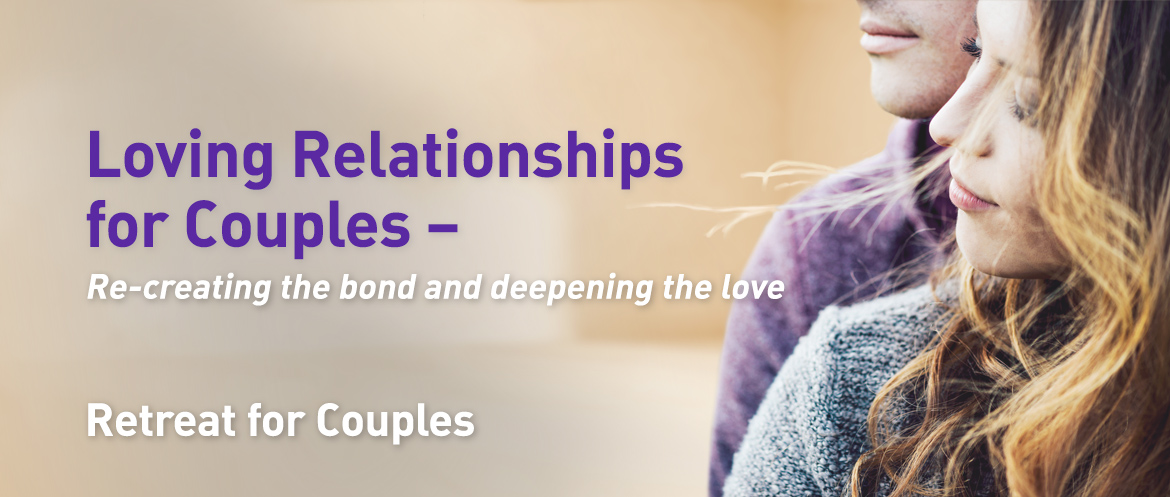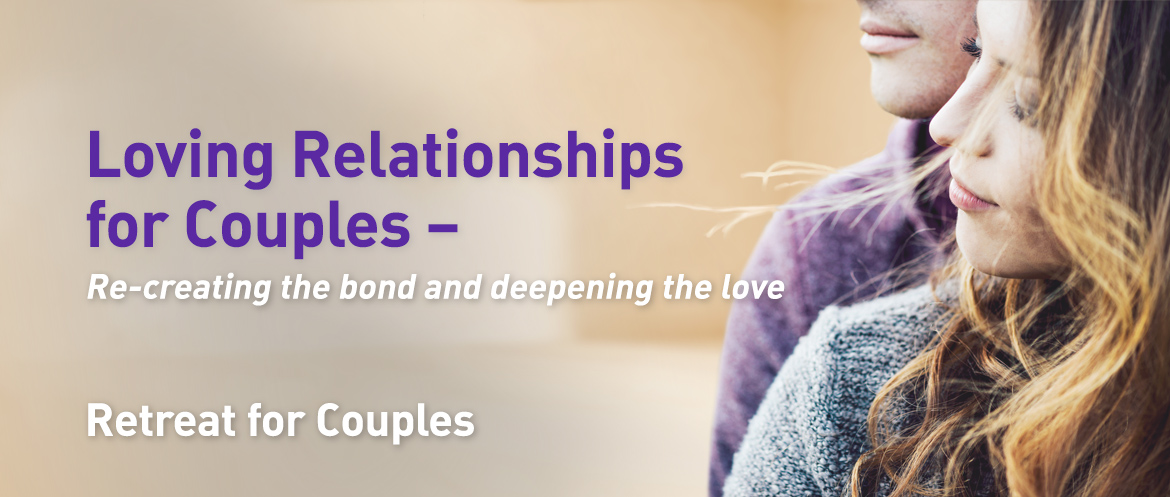 New Date for 2020 / 2 - 6 December 2020
Couple Retreat with Komala Amorim & Gregor Steinmaurer

In this retreat you and your partner have the time, space and support to deepen your connection – sexually, emotionally and spiritually.
- The retreat will take place in the wonderful Austrian countryside, and will be fully facilitated in english. International Participants are therefore warmly welcome -
Feedback from the Retreat 2019:
"We were guided by Gregor and Komala into the most profound experiences. The group evolved into a warm, open and safe environment where we were free to discover ourselves and us as a couple. Together they addressed our understanding and our feelings, and this combination resulted in an authentic experience for us that left an impression in our soul. Thank you, this was so valuable for us."
Marieke & Henry
A couple of many years of marriage, share after the Retreat in 2018:
"We are still enchanted from the Couple Retreat!
It had really supported us, and nourished and enriched us deeply!
We want to thank you for your precious work. We were touched by the way you are both present with clarity and sensibility, how you hold the space, where everyone with his/her unique personality is welcomed and embraced, how urgent things get priority…, just the way in which you open up spaces for something new!"
Angela & Gerhard
This is a space to refresh your relationship and rediscover the deeper creative energy that brought you together. You will learn and practice keeping the quality of your connection, the love and the attraction alive.
This is an opportunity to heal and let go of old ideas and hurts about each other and the relationship, opening for a new beginning and maturing of your path together. We will introduce a new vision that makes a relationship an experience of mutual support, nourishment, and growth, rather than ongoing disconnection and struggle.
We will offer tools to support and re-create the bond of love and intimacy in your daily life.
When we bring awareness and curiosity into our relationship we create a new level of love and intimacy - a place of loving bond and trust that helps each one to go deeper in themselves, which means to keep growing as an individual, as well as to strengthen the creative connection of the relationship.
You will receive new insights about sex and its function within your relationship, as well as practices for conscious love- making to clear old and confusing beliefs about oneself and about the differences in men and women around sex.
We will share the key elements that can transform sex into sacred love-making, through which it becomes a great resource and practice for intimacy and a healing force within a couple.
• Specific practices for transforming sexuality and love-making into an experience of love, clarity and connection.
• Understanding the different phases and life-cycles of a relationship, and how this affects sexuality, intimacy and the appreciation of each other
• How to organize the practical life as a couple – in all roles and tasks
• Practices to keep the emotional and sexual bond flowing and alive in long-term relationships
• Understanding our personal needs and difficulties, in myself, my partner and the relationship, and how to find the way back to love
• Letting go of limiting beliefs that sabotage healthy and nourishing relationship.
• Exploring the unique energy and potential of each couple
You will receive inputs and practices that can bring a new energy and meaning to your life as a couple.
We work with movement, therapeutic work, role play, meditations, and sharing to explore the different dimensions of relating.

Each couple will have time to practice new tools and ways of being together, and also to enjoy the countryside of the seminar place. The time will be structured in working with group dynamics and practices for the couples individually.

Participation for Couples in Relationship - no prior experiences needed


Living a conscious and respectful relationship takes our loving connection to a spiritual level, where we become mirrors for each other, through which we can see ourselves more clear and learn to love ourselves, our partner and everything in life deeper.
Retreat Details:
Participation for Couples in Relationship - no prior experiences needed
Seminar will be held in english with translation to German- International Participants are warmly welcome!
Date: 2 - 6 December 2020, Wednesday 18.00 (Dinner)until Sunday 14.00
Place: Seminarhof Schleglberg, Holzhäuseln 12, 4681 Rottenbach, Austria (Upper Austria, close to Linz)
www.seminarhof-schleglberg.at
Costs: Corona Special! Super Early Bird Price is prolonged until 19. July
Super Early Bird Price until 19. July - 380 € per person (760 € per couple)
Early Bird Price until 27. September - 410 € per person (820 € per couple)
Price from 27. September - 440 € per person (880 € per couple)
- all prices include 20% VAT -

Accomodation: Double Rooms including Full Board and all consumption
€ 67,50,- for one person and night/ € 540,- for the couple during the retreat
Please make your own room reservation here:
+43 (0)664 73 474 955, office@seminarhof-schleglberg.at

Registration and Organization:
Ulrike Prochazka, ulrike.prochazka@gmx.at, +43 650 5932483
All details for payment and cancellation policy, you will receive after your registration via email. Registration is only binding after your initial payment.
Questions regarding content:
Gregor Steinmaurer, info@integralbeing.at, +43 650 3462454
Komala & Gregor
Komala und Gregor are leading workshops and trainings internationally together on the topic of conscious and fulfilling relationships, with an emphasis on healing and integrating trauma in relating. They facilitate couple retreats and open workshops for men and women, where the individual and collective healing of the masculine and feminine polarity is an important focus.
The facilitation of groups and holding space for deep processes is what both describe as their deepest passion and a sacred art.
They live together in the countryside in Austria, work internationally and offer workshops and trainings together as well as individually.
Komala Amorim
is a group leader, trainer, craniosacral therapist and Somatic Experiencing trauma therapist. She has a degree in art education and is a Voicing® Practitioner. Born in Brasil, she has lived and worked for many years in the Osho Centre in India and has been offering workshops and trainings in different countries and cultures around the world since more than 20 years. Her work is based on transpersonal psychology, voice work and body awareness in combination with Taoist, sufi and tantric practices.
www.komalaamorim.com
Gregor Steinmaurer
Systemic Therapist, Traumatherapist (Somatic Experiencing®), Psychosocial Counsellor (Dipl. LSB, Austria), Coach and Facilitator.
Lives in Austria, works in private practice und leads workshops and trainings internationally since more 10 years.
Trained in a variety of methods and therapeutic modalities, and new approaches to Trauma Work. Long-term intensive exploration and practice of different spiritual traditions, Psychotherapy, Bodywork. Since more than 15 years regular practice of Meditation and Martial Arts.
Special interest in the further development of collective healing oriented processes at the intersection of trauma, mysticism and integral development.
www.integralbeing.at